Metal saw
Cutom-made
Ultrathin

MRT Corporation
MRT is known as one of the leading cutting tool makers.We earn creddibility from all over the wolrd through our quality , durability and short delivery.
Company profile
Name
MRT Corporation
Established
1946
Products
Solid Metal Slitting Saws, Screw Slotting Cutters, Metal Slitting Saws, Slitter, Concave Milling Cutter, Heat treatment, Convex Milling Cutter, Formed Cutter, Slitter knife(Double Angle/Single Angle), Angle Milling Cutter(Double Angle/Single Angle), Side Milling Cutter.
Capital
JPY 25,000,000
Characstics
* We have been manufacturing only metal saws for 70 years(founded in 1946)
* MRT manufacturers blades on request basis which meet customers' demand.
* Our factory is in Japan and owns the latest facilities.
* We can provide both of High- speed steel and Carbide.
* MRT holds the cutting-edge technology to produce various types and sizes of milling cutters such as the saws as thin as 0.05mm as well as the ones 5mm in outside diameter.
Featured products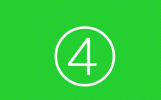 Application of various metal saws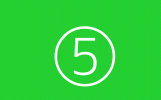 Show the Catalog
Inquiry